Skip to Content
Programmable Logic Controls
Learn About Programmable Logic Controls
Working as an electrician requires professional understanding and skills proficiency to ensure your customers' electrical systems and equipment's safe and dependable operation. Maine Electrical Institute helps our students gain expert skills and knowledge through courses taught in our Maine classroom locations. One valuable course we teach is Programmable Logic Controls Training, which is a 20-hour, trade-related elective. Students gain invaluable expertise through our ample hands-on labs, teaching them to wire, program, and troubleshoot fault conditions in Programmable Logic Control (PLC) systems. Our instructors help students develop an in-depth understanding of the various terms relevant to PLC's, input and output devices, and their functions. You will also learn how to write programs and execute them in the systems. This course includes several hands-on labs providing students the opportunity to create PLC programs, and the instructor will introduce faults for them to troubleshoot. Students must be present in the classroom for this instructor-led program to participate in labs and pass the exams. We take your training seriously and help you develop your skills and expertise to become licensed professional electricians.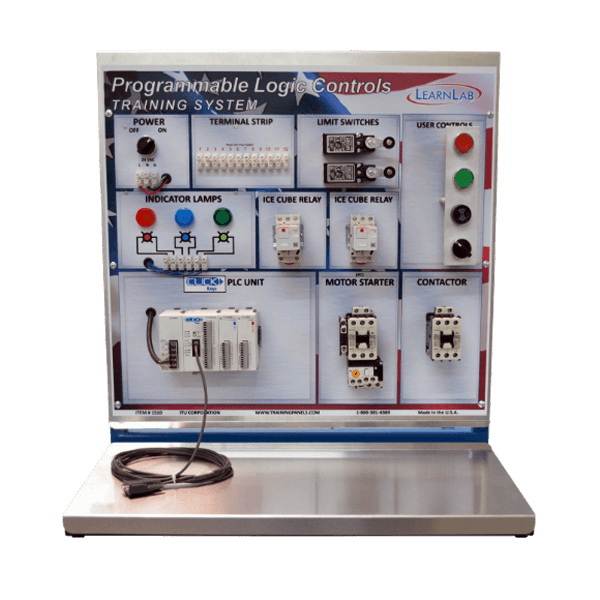 We Help You Gain Proficiency
During this course, you will need to fulfill various requirements to complete it successfully. Every student must read all required assignments by the established completion date, attend all required classes, perform all necessary labs, and complete all proficiency exams in the instructor's presence. Completing this course is an essential step to getting your license and starting your career as a professional electrician. Maine Electrical Institute is proud of the training we provide to students in our Maine classrooms.
Prerequisites & Textbooks we Require for this Course
Maine Electrical Institute makes our courses valuable to students as required training to get a license and an opportunity to elevate their skills to perform exceptional work. We require students to have completed certain courses prior to enrolling in Programmable Logic Controls training to ensure they have the foundational skills and knowledge to address the lessons, labs, and exams. Since this is an advanced course, the basic proficiency you gained from the previous courses helps you understand the material and demonstrate your abilities to the instructor. Additionally, students must acquire and use the textbooks and resources this course requires to stay informed on all the information relevant to their in-class training. We have provided the following lists of required prerequisites and textbooks you will need for this course:
Required Textbooks
Learn Lab – Programmable Logic Control Training Board and teacher-provided curriculum
Prerequisites
Basic Electricity I
Basic Electricity II
Controls I
Controls II
The Fastest Way to Get Your Schooling!