Skip to Content
Career Enhancement Workshops in Portland, ME
Build Better Skills with Our Career Enhancement Workshops
It's important to stay well-trained and knowledgeable about the electrical industry's latest techniques and technologies to offer professional service to homes and businesses. Staying efficient in troubleshooting motors and controls, conduit bending technique and other specialty skills are all goals of our Career Enhancement Workshops so you can stay on the cutting edge of your career. Our career enhancement workshops for professionals cover valuable areas of the trade to ensure they have access to education to build their proficiency in electrical work in today's world. The learning does not stop when you earn your license and start your career. Don't fall behind the times and rely on antiquated methods. Stay on the cutting edge and thrive as an electrician serving today's needs.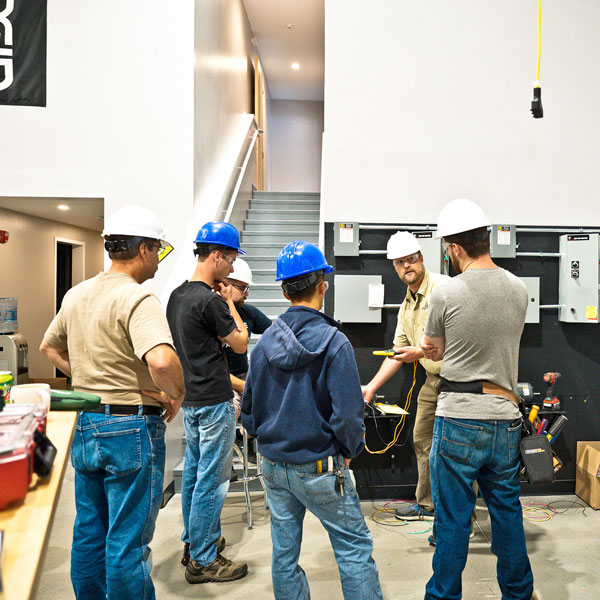 State of the Art Training Labs Available
Let Maine Electrical Institute provide up-to-date training as an electrician to stay skillful and knowledgeable in the most current tools, techniques, and technology. Our career enhancement workshops are available in our state-of-the-art classroom, located in Portland, ME.
Valuable Lessons to Improve Your Electrical Skills
Maine Electrical Institute is committed to keeping the current workforce of electricians up-to-date and operating at full strength. To ensure electricians have the educational resources they need, we regularly provide hands-on labs and training workshops to keep professionals on the cutting edge of tools, equipment, and services. You can sharpen your electrical skills by enrolling in any career enhancement workshop that appeals to your professional interests. Contact us today to reserve your spot in the next available workshop.
The Fastest Way to Get Your Schooling!