Skip to Content
About Maine Electrical Institute
Maine Electrical Institute is an educational resource for students who wish to get licensed as electricians. We are the fastest way in Maine to get through the necessary learning so that you can start your career as soon as possible. At our institute, we value your time and ambition by keeping our curriculum trimmed to all the vital skills and knowledge you need in the field. With hard work, our students move forward in the profession, equipped with in-depth knowledge in electrical systems and the latest tools and techniques. We make sure you learn the most current code compliance and receive expert training so you can enjoy a long and fruitful career as an electrician. Whether you live in Southern Maine and prefer in-class learning, or you are located elsewhere and wish to access your classes via live stream or through self-paced learning, we provide a comprehensive education that fits your learning style. Our staff's experience and proficiency in the relevant skills and information ensures every class we teach has real-world value, from fundamentals to advanced concepts.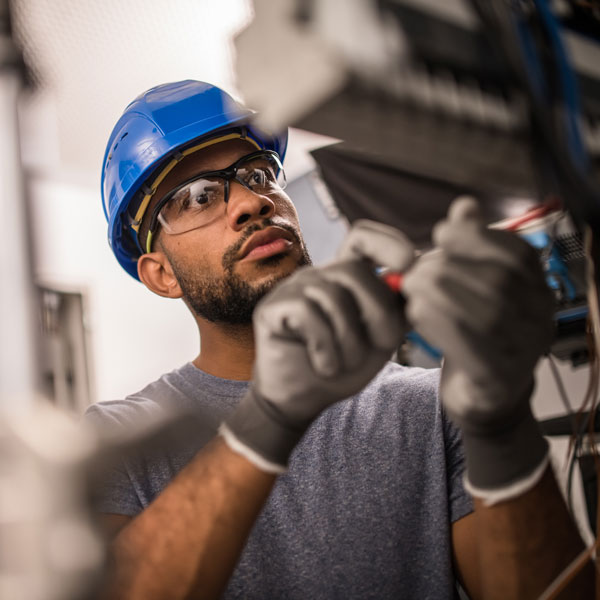 Your Fastest Way to Get Licensed
We do not waste your time by padding your course requirements with unnecessary lessons or classes. Instead, Maine Electrical Institute streamlines the process by keeping your education focused on the valuable knowledge and skills you need to get licensed and start your career as an electrician. We are proud of our history as a professional resource for aspiring electricians, and we are ready to help you achieve a place in the working world.
Learning Tailored to Your Academic Needs
A professional education is required to gain the skills and insight you need to get your license and work as a successful electrician. You need dependable access to professional learning wherever you are, which is why Maine Electrical Institute makes our programs and classes available despite your location. We have in-class training with labs in Portland to teach students essential lessons face-to-face, and our livestream learning makes the same valuable courses accessible anywhere you have an internet connection. Students can also take part in self-paced correspondence courses to achieve their educational goals, and we have individual courses and workshops available. You might only need a class or two to meet your academic needs, so these individual classes cover your coursework without making you endure an entire program. However, if you are just getting started and need a complete education, our full programs will cover all your educational needs.
The Fastest Way to Get Your Schooling!