Skip to Content
Individual Courses in Maine to Complete Your Training
You might only need a few courses to finish your training and start your career as a licensed electrician. Maine Electrical Institute has various instructional options to help students complete an individual course in one of our classrooms or from the comfort of their homes. Our in-person, online, and correspondence learning covers all the necessary training to earn your license and provide expert professional service. If you want to add to your existing skills as an electrician, we offer career enrichment workshops to keep you updated with the industry's most current techniques and technologies. Our individual courses are taught by experienced and knowledgeable instructors. They ensure you learn the most effective methods and insight into electrical systems and keeping your installations and repairs up to code. Let us give you the skills and expertise to build a productive career.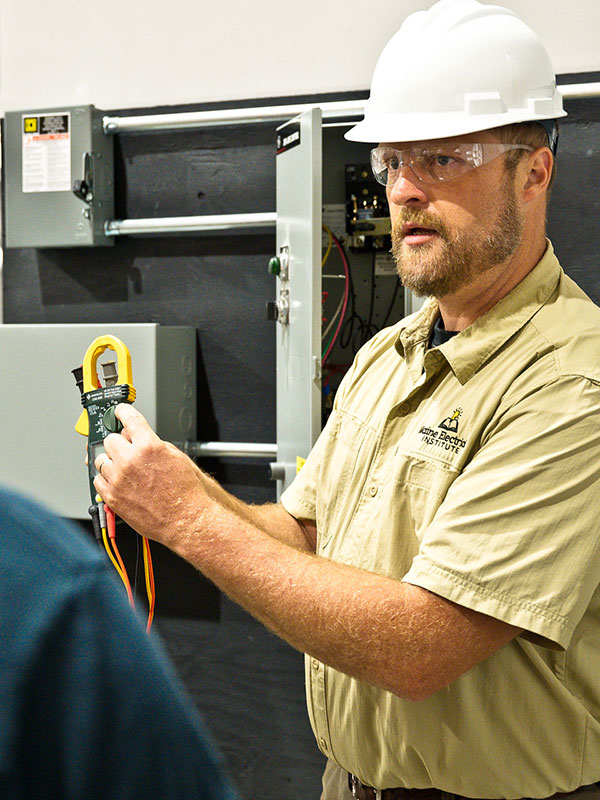 Our Collection of Courses
Maine Electrical Institute has individual courses available in three types of instruction to fit your location and learning needs: in class with labs, remote with livestreaming, and self-directed, self-paced correspondence. Each type offers students thorough training in the topic addressed, whether you learn in the classroom, on your laptop, or at your own pace as you also learn on the job. The in-class option comes with hands-on labs to perfect your skills. Learning remotely lets you interact with your instructor when you live far away from our institute via an internet connection. This option does not provide students with hands-on labs. Self-paced classes let you learn at your own pace and schedule. There is no direct interaction with an instructor, so not all students will work well with this option. Those with self-discipline, good reading retention and comprehension, and who are actively working as an electrician's helper in the field may find correspondence learning the best choice. Our list of courses includes all the following:
Maine Electrical Institute Can Teach You
Our instructors are ready to teach you the vital skills and expertise you need to get your license and thrive as an electrician. We make learning convenient with in-class, remote, and correspondence instruction options.
The Fastest Way to Get Your Schooling!